G. and M. De Serio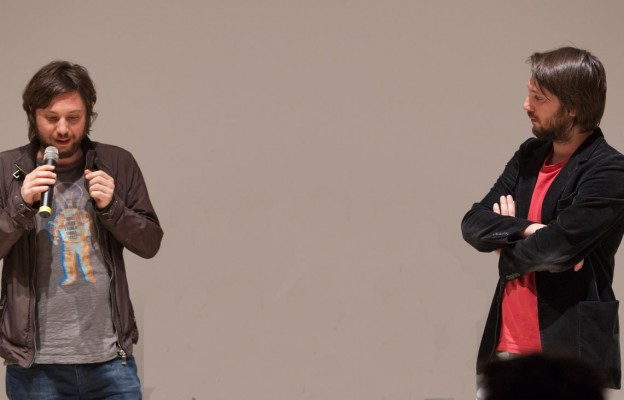 Twins, directors and artists, Gianluca e Massimiliano De Serio work together since 1999. They have produced many short films and documentaries for which they have been nominated for, and won, many awards in national and international film festivals.
The protagonists of their works are uprooted identities, grappling with continuous redefinition of the self, or collective, unprecedented and interstitial identities, in a hybrid path between staging, memory and performance, where the film work becomes a place of exchange, a tool for emerging from invisibility.
In 2008 they showed Videozone 4 at the Center for Contemporary Art in Tel Aviv; in 2009 they were in Vilnius with Love, the trilogy; in 2010 they made No Fire Zone with two and a half hours of footage on eleven screens. In 2011 they made their first feature-length film Sette opere di misericordia which made its premiere in the international competition of the Locarno Film Festival. In 2012 the founded Il Piccolo Cinema on the outskirts of Turin, and that same year they took part in The Wordly House at documenta 13.